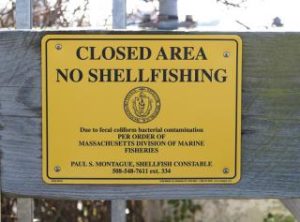 ORLEANS – Parts of Orleans and Eastham that had been closed down to shellfishing for the last 10 weeks have now reopened.
State officials report that the red tide has subsided in Nauset Harbor, Nauset Marsh, Town Cove, Mill Pond, and Salt Pond, meaning harvesting can now resume for the first time since April 5.
The areas were reopened at sunrise Friday morning.
The harvesting of Moon snails is still prohibited in all five of those bodies of water.